The Homeless Guy's NFL 2020 Mock Draft - Pandemic Edition with 7 rounds of Cleveland Browns Picks!
The homeless guy's 2020 mock draft is in! This mock has 17 SEC players picked in the first round and four trades. Hint: One of the trades is a blockbuster involving the Patriots and a quarterback. Read on!
FIRST ROUND

#1
Cincinnati Bengals: Joe Burrow, QB, LSU
Despite a rock-solid offer from the Dolphins to move down involving multiple first round picks and more, Mike Brown can't pull the trigger on trading out of the number one spot. The Bengals stay pat and take Burrow and his "adequate" arm, knowing that they will face the Queen City's wrath if this Ohio kid lives up to his Heisman hype.

#2
Washington Redskins: Chase Young, DE/OLB, Ohio State
The Redskins take the best edge rusher to come out of Columbus in the last several years not named Bosa. Just keep drafting Buckeyes, Bruce. It'll all turn out fine.

#3
Miami Dolphins (from Detroit): Tua Tagovailoa, QB, Alabama
The Dolphins play Godfather and make the Lions a deal they cannot refuse to nab Tua.
Fun fact: Tua can't wear the number reflecting his Wonderlic score (13) because it has been retired. But, hey, the guy that wore that #13 scored only a few points better on the Wonderlic (16) and that worked out okay.
I can't wait to hear Doug Dieken try to pronounce his name.😱

#4
New York Giants: Jerry Jeudy, WR, Alabama
The G-Men get Danny Dimes the stud they need on the outside and avoid all the boring fat guy talk until the later rounds.

#5
LA Chargers (from Detroit): Justin Herbert, QB, Oregon
Detroit trades down a second time (this time only one spot) and the Chargers pick "The Project" based on his size, arm strength and a decent Senior Bowl showing. Sorry Chargers, in the end there can be only one Josh Allen.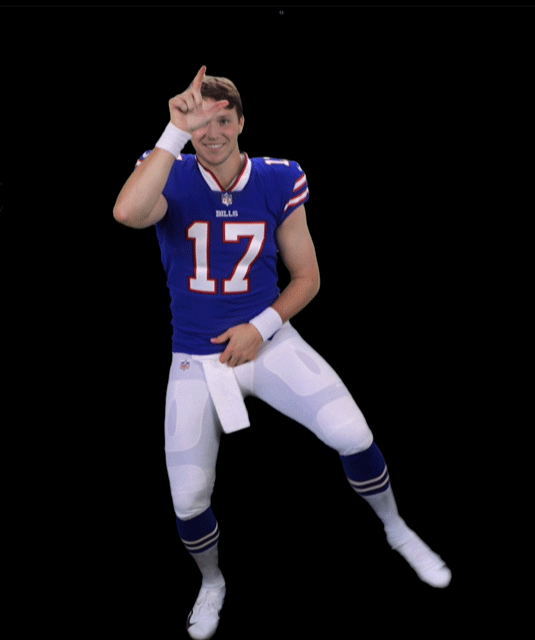 That beautiful, goofy bastard!

#6
Detroit Lions (from LA Chargers): Jeff Okudah, CB, Ohio State
The Lions come out of the first round with the player they wanted, and additional first (see below), second and fifth round picks. That's doing shit the "Patriot way" son.

#7
Carolina Panthers: Derrick Brown, DE/DT, Auburn
The Panthers get a stud at this spot, thank you very much!

#8
Arizona Cardinals: Isaiah Simmons, LB, Clemson
The Cardinals aren't ascared to take the athletic freak and figure out how he fits into an NFL defense later. Heck, they were undaunted when they drafted a hobbit to be their franchise quarterback and hired a college coach who didn't consistently win at that level, either.
Still, adorable!

#9
Jacksonville Jaguars: Javon Kinlaw, DT, South Carolina
The whole of the U.K. will love this big, athletic interior disruptor wrapped up in a sweet underdog story, even if mock drafter will think this spot was a tad too early for the selection.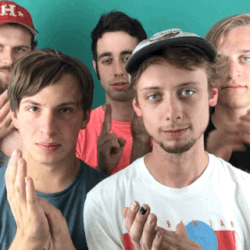 Well done, indeed. Maybe they'll land their Striker -- or whatever the Yanks call their long tosser -- in the next go round.

#10
Cleveland Browns: Tristan Wirfs, OT, Iowa
Cleveland Browns fans dance in the streets because the top pick of offensive linemen falls to them and the front office resists its overwhelming compulsion to trade down.
It's like finding a big container of disinfecting wipes hiding behind that Just for Men beard and mustache dye . . . or 157 pounds of weed behind the fenders of your rented Chevy Tahoe after crossing the Mexican border, depending on your perspective.

#11
New York Jets: Jedrick Wills, OT, Alabama
Always trying to match the crafty Browns move for move, the Jets take the next best fat guy on the board to protect Sam Darnold's blind side and/or recover his fumbles.
Maybe the Giants should have thought of this?

#12
Las Vegas Raiders: CeeDee Lamb, WR, Oklahoma
Juedy's gone, but the Raiders still get the chance to slaughter this draft. Pun absolutely intended.
The Raiders play to this year's strength in the draft and land a legit #1 receiver for Carr . . . or Mariota . . . or Kizer . . . or Peterman . . . or some other guy who had to play "grab ass" with Chucky during his ESPN QB camp series.
Geez, what a mess.

#13
San Francisco 49ers: Henry Ruggs III, WR, Alabama
With two pass-catching studs already off the board, don't cry for the poor 'Niners. Lynch still gets a #1 to add to the already-potent Niners offense.
Kyle Shanahan will quietly make the NFL talking schmucks believe Handsome Jimmy is a legit MVP candidate for a minute, earning him Doug Pederson-level wizard points.

#14
Tompa Bay Buccaneers: Andrew Thomas, OT, Georgia
What do you give the 42-year-old GOAT who has everything, including a pair of goat-skinned cleats, a supermodel wife, and a city that's kinda named after him? A plug-and-play left tackle to protect his blind side, of course. And maybe a two year supply of
Ageless Male Max
nutritional supplements. Claim your free sample today.

#15
Denver Broncos: CJ Henderson, CB, Florida
The Broncos get a steal in the middle of the first round in a deep cornerback draft class. They eschew drafting a quarterback and just hope it works out this year with a guy whose best attribute is that he has a name that is very similar to "Andrew Luck."

#16 Atlanta Falcons
: K'Lavon Chaisson
, Edge, LSU
The Falcons pick up the talented edge rusher to help them continue to underachieve, but with style.

#17 Dallas Cowboys
:
Trevon Diggs, CB, Alabama
Speaking of underachieving, Alabama has its fifth player selected in the top 20 of this year's draft.

#18
Miami Dolphins (from Pittsburgh): Mekhi Becton, OT, Louisville
The Dolphins find themselves a dancing bear . . . or maybe a unicorn? Some kind of mythical creature that we all wished existed, but doesn't really, anyway.

#19
Las Vegas Raiders (from Chicago): Kristian Fulton, CB, LSU
Mayock addresses another team need with this pick. Mocking is a little easier than being a real GM, now isn't it Mike?

#20
Minnesota Vikings (from Jax): Justin Jefferson, WR
, LSU
The Jaguars move this pick that they originally acquired from the Rams in a trade with the Vikings. Minnesota wants desperately to trade ahead of the Eagles to secure Jefferson as Diggs' replacement. It costs the Vikings two picks: a fourth rounder this year and a third rounder in 2021 to move up the necessary two spots.

#21
Philadelphia Eagles: Tee Higgins, WR
, LSU
Outmaneuvered by the Vikings, Howie Roseman goes down to the next receiver on his board, knowing that he needs more help for his first-read franchise quarterback and that Nick Foles is not walking back through that door . . . at least for another year
.

#22
Jacksonville Jaguars (from Minn): Jaylon Johnson
, CB, Utah
The Jags get the guy that they would have taken at 20, add some picks this year and next, and continue to rebuild their defense while they #Tank for Trevor.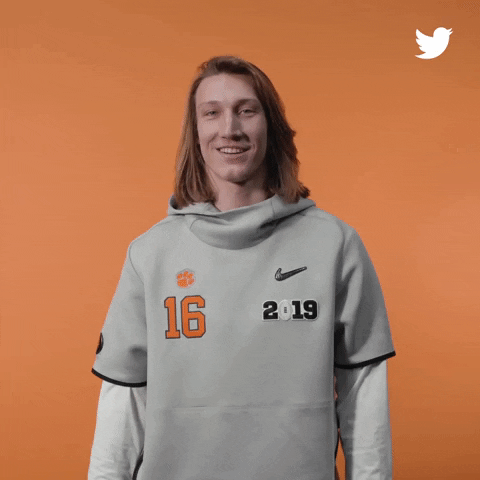 #23
Las Vegas Raiders (from NE): Patrick Queen,
LB, LSU
Rumors had it that the Patriots would use a first round draft pick on a quarterback. Surprise. In the biggest, boldest move of the day, the Raiders trade Derek Carr to the Patriots, swapping the Patriot's #23 for the Raiders' #81 and also swapping 3rd and 5th round picks in 2021 favoring the Patriots.
The Raiders add the best pure linebacker in the draft.
David Carr becomes Bill Belichick's new Jesse Pinkman.

#24
New Orleans Saints: Jordan Love,
QB, Utah State
Drew Brees is setting up his life for when his football career ends. Now it's time for the Saints to set up their future for when Brees' jersey hangs in their rafters.
A team that hits far more than it misses in the draft takes a roll of the dice on a high upside prospect, giving Love some time behind a legend to watch and learn.
On a side note, the Saints first checked in with Johnny Manziel, who told them comeback szn has been canceled due to COVID-19 . . . and lots of cocaine.
Too bad. It looks like Johnny's kept himself in better football shape than Baker.

#25
Minnesota Vikings: Terrell Lewis, Edge
, Alabama
The Vikings fill another need wisely and add help rushing the passer at decent value.
They fight the strong urge to take
Yetur Gross-Matos here, who is ranked slightly lower on their board, but has the perfect name for keeping with the Viking motif.

#26
Detroit Lions (from Miami):
Yetur Gross-Matos, Edge, Penn
State
The Lions get a high up-side edge rusher almost for free as part of their trade down escapades.

#27
Seattle Seahawks:
Austin Jackson, OT, USC
It's good to be a tackle in 2020.
The Seahawks draft what is considered a "luxury" in Seattle -- a starting-caliber offensive lineman.

#28
Baltimore Ravens:
Kenneth Murray
LB, Oklahoma
The old Browns continue to kill it in the draft, filling a team need at solid value at the end of the first round.
That's where they drafted their MVP quarterback in case you've forgotten.

#29 Tennessee Titans
: Ross Blacklock DT
, TCU
The Titans stay pat and acquire a solid interior defensive lineman.

#30 Green Bay Packers
: Denzel Mims WR
, Baylor
Rodgers gets a new weapon, as the sixth wide receiver comes off the board in the first round.
In rather unrelated news, Danica Patrick helps keep up the charade for another season . . . at least according to the crack reporting by Joe Kinsey of "Busted Coverage." That dude is seriously whack!

#31 San Francisco 49ers
:
Kristian Fulton CB
, LSU
Who would have thought that John Lynch would be one of the best GMs in the league just a few years ago?
Lesson: This ain't rocket science and the learning curve isn't all that steep. Still, contrary to common opinion in certain walks of life, being smart is never a bad thing.

#32 Kansas City Chiefs
: J.K. Dobbins,
RB
, Ohio State
The first running back comes off the board with the final pick in the first round.
Now that he's finished with his work on both the Harry Potter and Fantastic Beasts series, Dobbins is free to devote his full-time pursuits at wrecking this league with Reid, Mahomes and Austin Reiter.
SECOND ROUND

#41
Cleveland Browns: Zack Braun LB, Wisconsin
The Browns stay in the Big 10 with their second selection, taking a productive linebacker that some analysts believed would be drafted at the end of the first round.
Braun had a dilute sample infraction at the combine that he says was caused by drinking excess water to achieve his weight goals. He does not seem to have other character issues, but this is likely to push him a little down the draft board to the point that he might be available here.
Potential Alternative Pick:
Grant Delpit S, LSU
Delpit was a sure fire top half of the first round prospect coming into the 2019-2020 football season and then forgot how to tackle. Wait a minute, did I say a safety that can't tackle? Yes. But Delpit's a tremendous athlete with great coverage skills and all the intangibles. He wore the highly-honored #7 at LSU that is reserved for its leaders.
Delpit may be too enticing to pass up at 41 if he is still there and the Browns coaching staff believes that they can "fix" his tackling issues.
THIRD ROUND

#74
Cleveland Browns:
Kyle Dugger, S, Lenoir-Rhyne
Dugger won the Cliff Harris Award, which is given to the best defensive player in Division II. He has size, athleticism and length. He showed well at the Senior Bowl against big-school competition.
Dugger will take some time to get up to speed jumping up two levels in competition, but projects well given time and good coaching.
Potential Alternative Pick: Malik Harrison, LB
, Ohio State
The Browns need to address the linebacker position in the worst way. Down both Schobert and Kirksey, there is a hole in the middle of the defense that is problematic. Even if the Browns have taken Braun before this spot, they might want to consider doubling down with Harrison if he remains on the board. I'm extremely skeptical about Taki-Taki's ability to be anything beyond a special team player.

#97 Cl
eveland Browns (from Houston):
Cleveland Browns:
Donovan Peoples-Jones, WR, Michigan
Peoples-Jones is a tall, athletic wide receiver who would be a nice complement to Landry and Beckham and could develop into a solid #2 or big slot to help replace production when Beckham and/or Landry become too expensive to keep. He's good with the ball in his hands and was not helped by the quarterback play at Michigan.
I don't expect to see too many three and four receiver sets next season. Still, the Browns need an upgrade to the depth of their receiver room and Peoples-Jones would be a pretty big one.
Potential Alternative Pick: Amik Robertson, CB, La Tech
Robertson is a terrific cornerback who because of his lack of size (5'8" 187) projects only as a slot corner in the NFL.
The Browns brought in Kevin Johnson on a one year deal to man the slot, but still need to address that position for this season and the future in this draft or in free agency. Alternatively, Ward might be forced in to the slot if Johnson is injured.
Potential Alternative Pick:
Ashtyn Davis S California
What I said about the linebacker position can also be said about the safety position. Joseph and Sendejo are likely stop gaps and Redwine hasn't proven himself capable.
Davis is a high-upside safety prospect, but has medical issues that may be difficult to properly vet under the current restrictions. Depending on what the Browns think they know about Davis, this could be a good spot for him to come off the board and to Cleveland, even if the Browns have already selected Dugger.
Potential Alternative Pick: Darrell Taylor, Edge,
Tennessee
The Browns need a better plan for an edge rusher opposite Myles Garrett than Chad Thomas. And even if they hang on to the invisible man (Olivier Vernon) for another season, he may prove as ineffective as last season. (Sorry to lay some truth on you PFF.)
Taylor was an effective pass rusher at the collegiate level, who had a knack for causing fumbles as well.
FOURTH ROUND

#115
Cleveland Browns:
McTelvin Agim DT, Arkansas
Agim is a developmental interior defensive lineman with first step quickness. He has limited experience in playing the interior of the defensive line, as he converted from defensive end last season in college. He has lots of upside, however.
Potential Alternative Pick: Lamar Jackson CB, Nebraska
The real need is on the team long term is for a corner to play in the slot. Jackson isn't that. He's an outside corner.
Jackson would be a best-player-available draft selection if he falls to this spot and would be brought in to challenge Greedy Williams (who underwhelmed last season) or to back up and play special teams. Terrence Mitchell becomes a free agent next year, so some advanced planning may be in order. It's difficult to have too many good corners.

#187
Cleveland Browns (from Arizona):
Jonah Jackson G, Ohio State
Jackson transferred from Rutgers to Ohio State as a graduate transfer to play his final year of football and was a big reason for the Buckeyes' offensive success. He is versatile, being able to play center and guard and is a very good pass protector. He'd be a good pick for the Browns if he is still available at this spot.
I realize that several projections have Jackson being selected much earlier. Fine. The thought is that this is a good spot to draft value at offensive guard and let Bill Callahan go to work. Interior offensive linemen are made, not born. The Browns should not overdraft the position by using its third or fourth round picks on an offensive guard unless the value is incredible.

#244
Cleveland Browns:
John Reid CB, Penn State
Reid is a good athlete who is a little undersized (5'10" 187 lbs) and is currently flying under the radar in this stellar cornerback draft class.
Reid projects nicely as a slot corner, which as discussed earlier, is a current need for the Browns with the release of T.J. Carrie and Eric Murray signing elsewhere.
Like Jackson, projections of when Reid will be drafted are all over the board from the fourth round to going undrafted, so there is a fair chance he might be taken before this point and the Browns may need to address slot corner with an earlier pick.
If Reid is still there at #244 (or even #187), however, the Browns could do worse than to select him.
The Homeless Guy's NFL 2020 Mock Draft - Pandemic Edition with 7 rounds of Cleveland Browns Picks!
Reviewed by
AT Dawgger
on
1:56 PM
Rating: